---
Join Us For:
---
---
---
Brendan Kennedy – Dzogchen 2020
---
---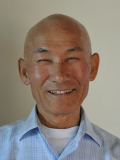 Most of us come to this path because of our suffering. While we're on the path we start to learn about the mind because it's the mind that experiences suffering, and we're working with our own mind to lessen and eliminate the suffering. While we're working with our mind, we start to discover what the mind is. We start to discover and experience the unimaginable power and quality of the mind which is beyond the small-thinking, egoic mind. So realizing the true nature of our own mind automatically becomes the main practice, because that will automatically eliminate all suffering. Then one realizes the innate unborn mind which is limitless. We will explore and learn practices that will help us realize this.
OABC welcomes the return of this wonderful guest teacher.
Brendan Kennedy has been practicing Tibetan Buddhism for over 30 years. His main teachers are: His Holiness the Dalai Lama, Dilgo Khyentse Rimpoche, Chatral Rimpoche, Sokste Rimpoche and Lama Surya Das. Drawing on his deep study of Ramana Maharishi and Nisagardatta Maharaji, Brendan illuminates the complementary similarities between Dzogchen and Avaita Vedanta through experiential teaching. Brendan gives a few intensive retreats each year, but primarily focuses on synthesizing theory and practice at his desert hermitage in California.
Schedule:
Friday evening 1/24: 7:30-9:00 PM – Introductory Overview.
Saturday 1/25 and Sunday 1/26:
Morning sessions 10:00-12:00 PM; Lunch Break 12:00-2:00; Afternoon sessions 2:00-5:00 PM.
Recommended Donation:
Friday $20
Saturday and Sunday
Members with advanced registration $120
Non-Members $150
Individual Sessions $40
---
Monday Yoga with Yamila!
---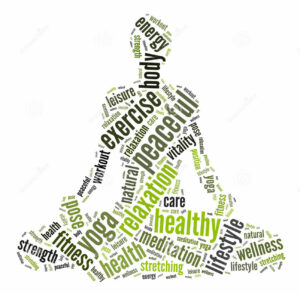 Yamila, a certified Sivananda yoga instructor, will lead 90 minutes of Sivananada style yoga practice which will include a series of pranayama, asanas and relaxation practice. "Health is wealth, peace of mind is happiness. Yoga shows the way."
Come join Yamila Mondays at 7:00 in the OABC shrine room and learn the benefits of this ancient practice.
---
---
Grand Stupa of Reconciliation
Lamas, Peru
---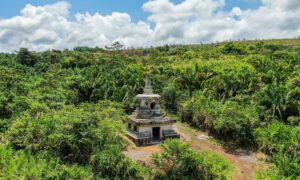 In the region of San Martin, in the Peruvian jungle, near the city of Lamas and the town of Rumizapa, is the Great Stupa of Reconciliation Rime Jangchub Chöten.
Its construction began in 2014 thanks to the effort and collaboration of Buddhist practitioners of various traditions and supporters. It is 15 meters high and contains one hundred thousand Tzatzas, with carefully prepared mantras during days of meditation and contemplation.
The intention of this project is to contribute to the happiness and peace of the region by sharing skillful means, mental training techniques and practical and contemplative knowledge with deep respect for local traditions.
To learn more about this transformational project, click here: Great Stupa of Reconciliation
Open Awareness Buddhist Center encourages the support of this wonderful project being completed by our sister sangha in Peru, Rime Jangchub Chöten. Please click the Donate button below to make an offering in support of this important activity:
---
---
8
Sun
All-day
Seminar On Death and Dying: Part 2
Seminar On Death and Dying: Part 2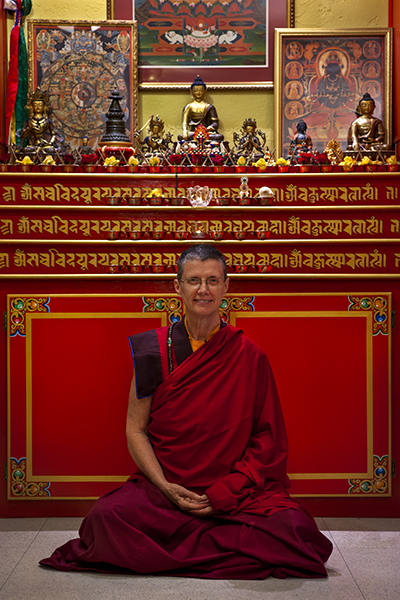 ON DEATH AND DYING A two weekend seminar taught by Lama Karma Chotso. What is death? What does the mind experience when dying? How does one assist another person in their transition from this life? …
2:00 pm
Yoga in a Sacred Place with Wei Lin
Yoga in a Sacred Place with Wei Lin
Dec 8 @ 2:00 pm – 4:00 pm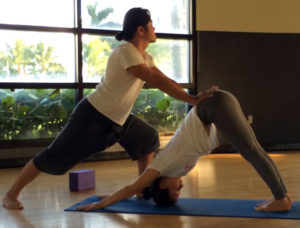 Yoga in a Sacred Place with Wei Lin Sundays 2 p.m. Taught in the Shrine Room or Garden of Merit. $20 payable to Wei Lin. Wei was first introduced to yoga in early 2000 as …