Pet Blessing Day is almost here!
Pet Blessing Day is almost here! Sunday, October 3rd from 12 noon – 2pm at the Open Awareness Buddhist Center we encourage you to bring your furry friends (caged or leashed, please), walk the sacred Stupa Garden of Merit Kora path, meet Lama Karma Chötso and receive a blessing! Get more info at the registration link here.
https://www.eventbrite.com/e/pet-blessing-day-at-open-awareness-buddhist-center-tickets-174657183337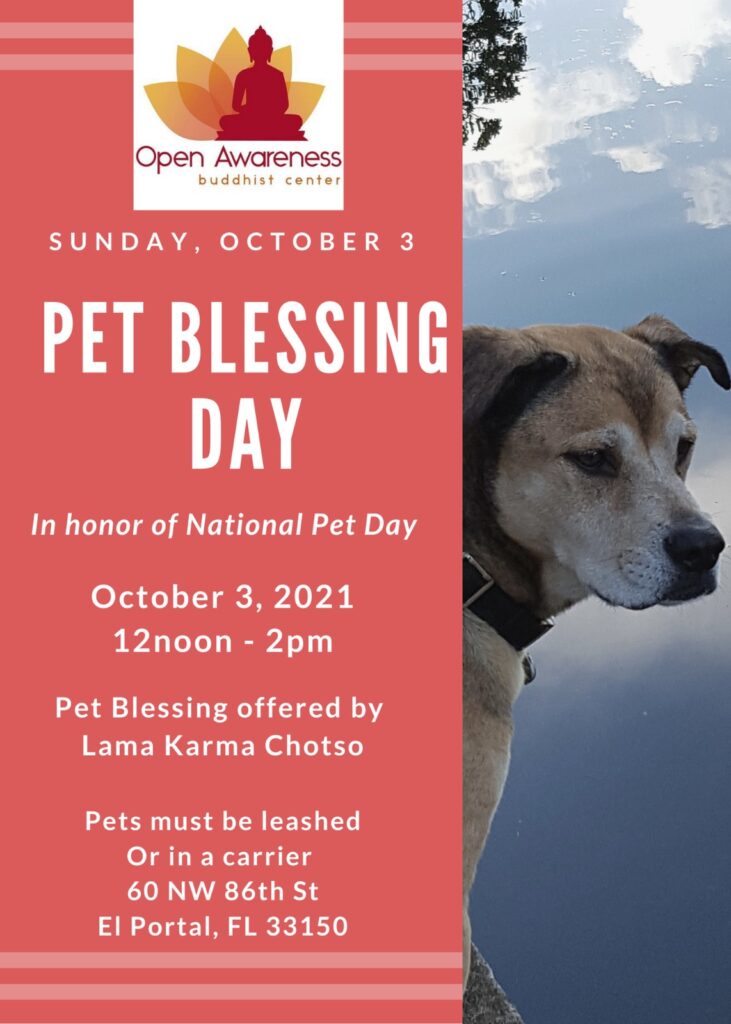 Listen with Lama: The Science of Mind – Special Guest: Dr. Richard Davidson
LIVE on Zoom, Thursday, September 9th, 7:00pm
Sign up here: https://www.eventbrite.com/e/listen-with-lama-the-science-of-mind-with-dr-richard-davidson-tickets-167100190167

The Listen With Lama Summer Series of virtual chats enters its 3rd session, featuring the teachings of Tibetan Meditation Master Yongey Mingyur Rinpoche.
Hosted by Lama Karma Chötso of the Open Awareness Buddhist Center in Miami, Florida. She focused for the first two sessions on YMR's life through his New York Times bestselling books and award-winning documentaries.
Session #3 takes the investigation into what science has learned about his mind., Dr. Richie Davidson, renowned neuroscientist and founder of the Center for Healthy Minds at University of Wisconsin-Madison, will be our featured guest.
ONLINE CLASSES
Dear Open Awareness Buddhist Center Community,
In an abundance of caution to check the spread of COVID-19; all on premises activities have been suspended until further notice. The Open Awareness Buddhist Center will be conducting a program of online meetings using Zoom on Tuesday evenings and Sunday mornings. Both sessions are open to the public and all are welcome to attend. See details below.
You are encouraged to stay informed and follow expert advice for managing the current health crisis. Up to date information can be obtained at the Florida Department of Health website: Florida Department of Health.
Stay safe and stay healthy!
On the following Tuesday Evening's 7 – 8 PM Online:
Starting on 9/14.
Foundations of Buddhism and Meditation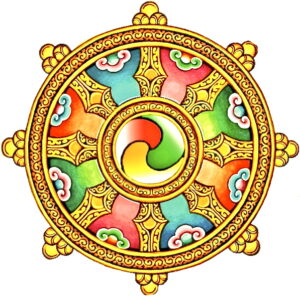 Lama Karma Chotso will conduct teachings via Zoom Meeting on the core principals of the Buddhadharma for both beginners and seasoned practitioners.
Join Zoom Meeting:
https://us04web.zoom.us/j/499095515
Meeting ID: 499 095 515
One tap mobile:
+16468769923,,499095515# US
Suggested Donation: $20
* No one will be turned away for lack of funds.
In addition to topical teachings on Tuesday evenings, Lama Karma Chotso typically provides basic instructions for those who are new to meditation. These instructions have been recorded and are available here: Meditation Instruction
---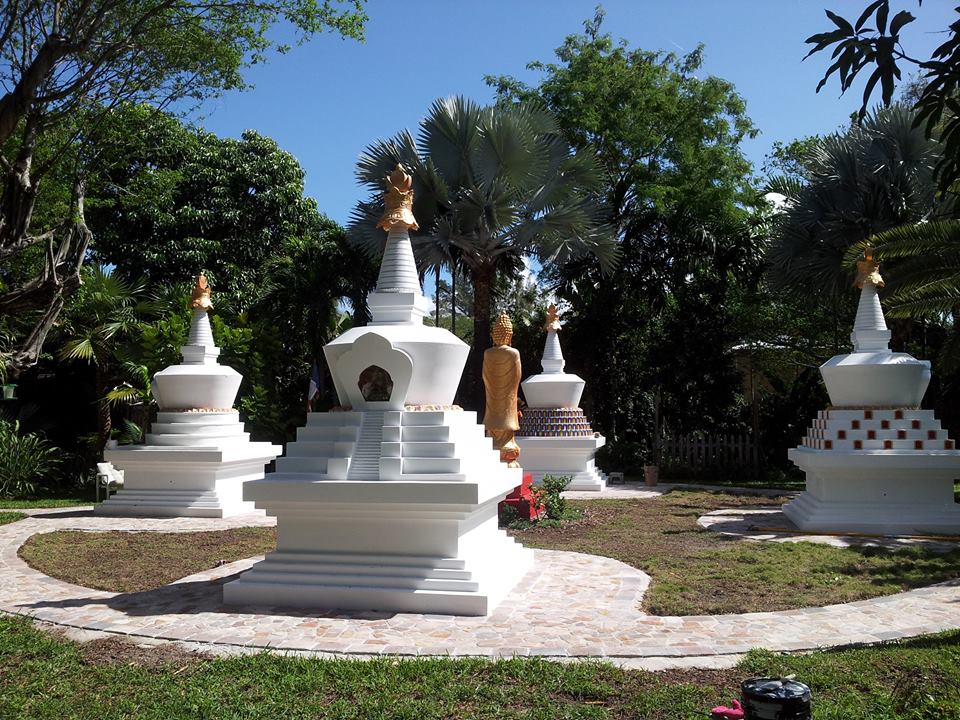 Wednesday
Meditation in the Stupa Garden of Merit
6pm to 7pm
Starting with a silent meditation for 15 minutes, then circumambulating the stupas while chanting mantras for 15 minutes, then back to silent sitting for the last 15 minutes.
Suggested Donation: $20
* No one will be turned away for lack of funds.
---
Foundations of Buddhism and Meditation: Spanish Translation
On the following Thursday nights: 9/16 and 9/23. From 7pm to 8pm (Perú) – 8pm to 9pm (Miami)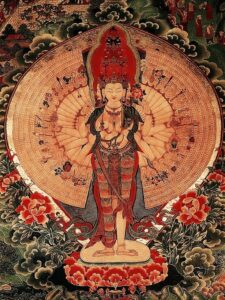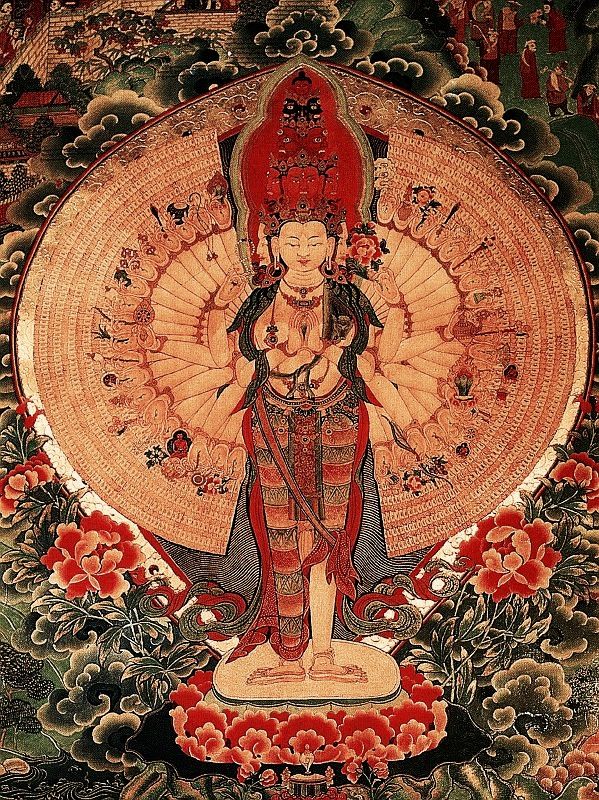 KTC Perú le está invitando a una reunión de Zoom programada.
Tema: CLASE CON LAMA KARMA CHÖTSO
Mahayana Uttaratantra Shastra, el tratado sobre la Naturaleza Búdica

Zoom: https://us02web.zoom.us/j/84374045269
ID de reunión: 843 7404 5269
---
---
Sunday Morning 10:00-11:00 AM (MIA) 9:00-10:00 AM (Peru) Online

Medicine Buddha and Short Green Tara Chanting Practice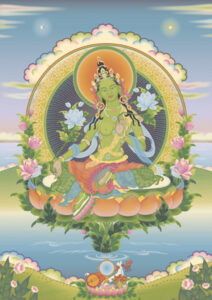 Join Lama Karma Chotso online via Zoom Meeting as she leads the chanting of the Short Green Tara and Medicine Buddha practices. These protective and healing Vajrayana practices provide a supportive experience for better coping with the current health crisis or any of life's challenges.
Green Tara Text: 21 Praises of Tara
Medicine Buddha Text: Medicine Buddha
Join Zoom Meeting:
https://us04web.zoom.us/j/84537153500
Meeting ID: 845 3715 3500
One tap mobile:
+13126266799,,199196656# US
Suggested Donation: $20
* No one will be turned away for lack of funds.
---
---
Grand Stupa of Reconciliation
Lamas, Peru
---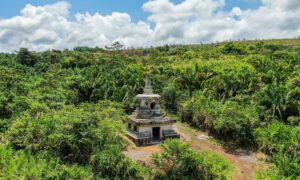 In the region of San Martin, in the Peruvian jungle, near the city of Lamas and the town of Rumizapa, is the Great Stupa of Reconciliation Rime Jangchub Chöten.
Its construction began in 2014 thanks to the effort and collaboration of Buddhist practitioners of various traditions and supporters. It is 15 meters high and contains one hundred thousand Tzatzas, with carefully prepared mantras during days of meditation and contemplation.
The intention of this project is to contribute to the happiness and peace of the region by sharing skillful means, mental training techniques and practical and contemplative knowledge with deep respect for local traditions.
To learn more about this transformational project, click here: Great Stupa of Reconciliation
Open Awareness Buddhist Center encourages the support of this wonderful project being completed by our sister sangha in Peru, Rime Jangchub Chöten. Please click the Donate button below to make an offering in support of this important activity:
---
---