---
---
Join Us For:
---
---
---
Spirit Miami 2020
---
---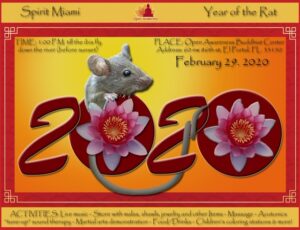 Come join us for Spirit Miami 2020, Open Awareness Buddhist Center's annual celebration of Losar, the Tibetan New Year.
The fun will begin on Saturday, February 29th at 1:00 PM and continue through the afternoon until the ibis flock soars past us down the river at sunset.
Come sample traditional vegetarian food; watch demonstrations by some of our local martial artists; and experience soothing meditative musical compositions.  The entire event will take place within the positive healing energies of the Center's beautiful Stupa Garden of Awareness on the banks of Miami's Little River. Come celebrate with us as we welcome in the Year of the Rat!
This is OABC's largest fundraiser of the year. Your offerings are appreciated!
All proceeds and donations offered at Spirit Miami 2020 will go to support the ongoing activities of Open Awareness Buddhist Center, a 501 ( c ) (3) non-profit organization.
---
---
---
Monday Yoga with Yamila!
---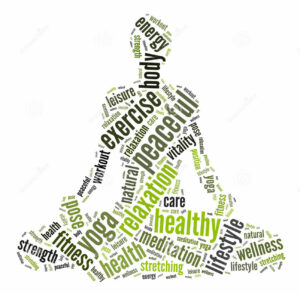 Yamila, a certified Sivananda yoga instructor, will lead 90 minutes of Sivananada style yoga practice which will include a series of pranayama, asanas and relaxation practice. "Health is wealth, peace of mind is happiness. Yoga shows the way." 
Come join Yamila Mondays at 7:00 in the OABC shrine room and learn the benefits of this ancient practice.
---
---
Grand Stupa of Reconciliation
Lamas, Peru
---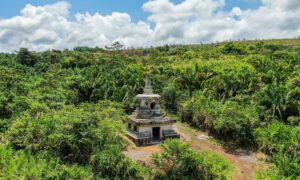 In the region of San Martin, in the Peruvian jungle, near the city of Lamas and the town of Rumizapa, is the Great Stupa of Reconciliation Rime Jangchub Chöten.
Its construction began in 2014 thanks to the effort and collaboration of Buddhist practitioners of various traditions and supporters. It is 15 meters high and contains one hundred thousand Tzatzas, with carefully prepared mantras during days of meditation and contemplation.
The intention of this project is to contribute to the happiness and peace of the region by sharing skillful means, mental training techniques and practical and contemplative knowledge with deep respect for local traditions.
To learn more about this transformational project, click here: Great Stupa of Reconciliation
Open Awareness Buddhist Center encourages the support of this wonderful project being completed by our sister sangha in Peru, Rime Jangchub Chöten. Please click the Donate button below to make an offering in support of this important activity:
---
---
24
Sat
All-day
9:45 am
Women, Money, and Meditation
Women, Money, and Meditation
Aug 24 @ 9:45 am – 2:30 pm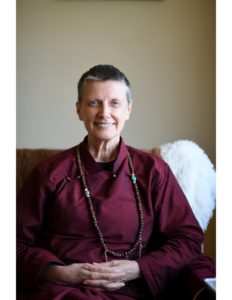 Women, Money, and Meditation (Part 3) Lama Karma Chötso and Susan Howell, the owner of FinReFinFree (Financial Responsibility = Financial Freedom) will be teaching Women, Money, and Meditation, Focus Classes.  On April 27, 2019, a …